Mobile home rental near Angers
At the Port Caroline campsite, we offer different types of rental accommodation and pitches near Angers. From couples to large families, you will find different accommodations ranging from 2 to 8 places.
Think of the possible arrivals on Sundays in summer to travel in all serenity!
Comfortable and well arranged, all our rentals are equipped with dishes, refrigerator, microwave, gas stove, coffee maker, kettle, comforters, pillows and a terrace with its garden furniture. To enjoy even more, discover the Premium range with TV and dishwasher, shutters or blinds on the windows of the rooms as well as an upper bed for even more rest and chiliennes to enjoy your pitch. Discover also our COSY FLOWER, the GLAMPING campsite.
Arrival in the rented accommodation from 4pm and departure by 10am (2 to 7 nights minimum depending on rental dates).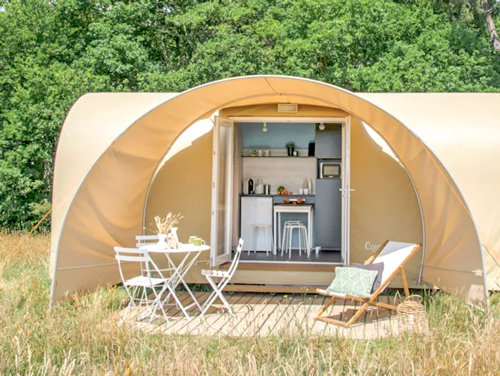 COCO SWEET
Sans Sanitaires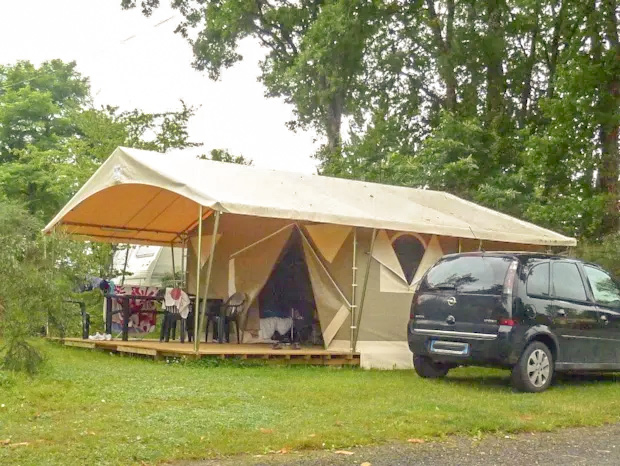 TENT CANADA STANDARD
Sans Sanitaires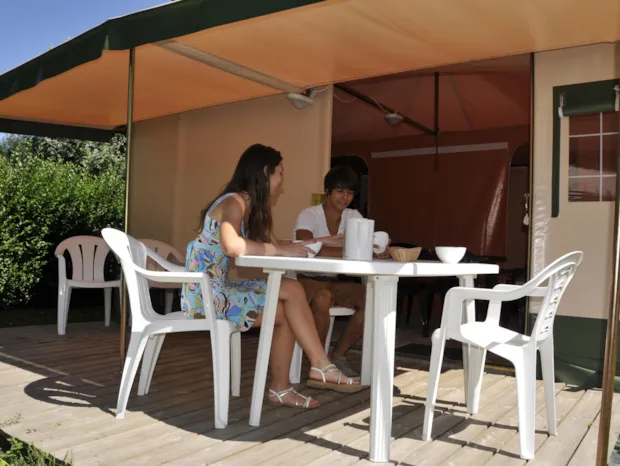 BUNGALOW TOILE STANDARD
Sans Sanitaires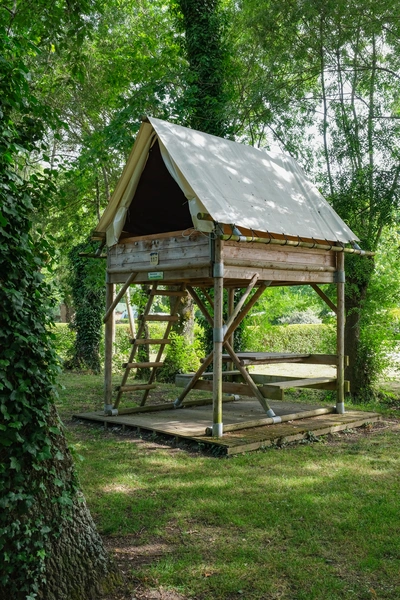 TENTE BIVOUAC STANDARD
Sans sanitaires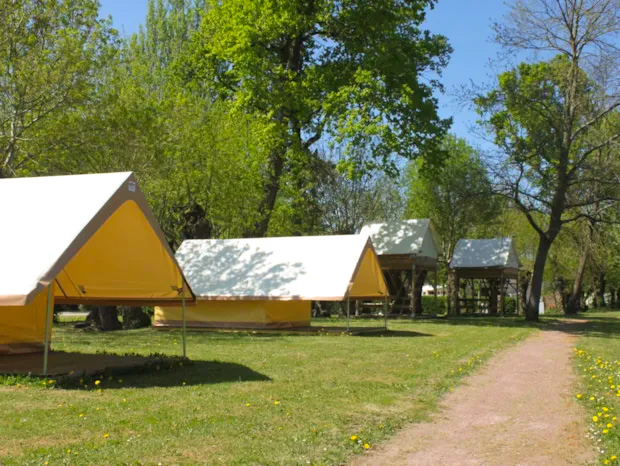 TENTE TRECK STANDARD
Sans Sanitaires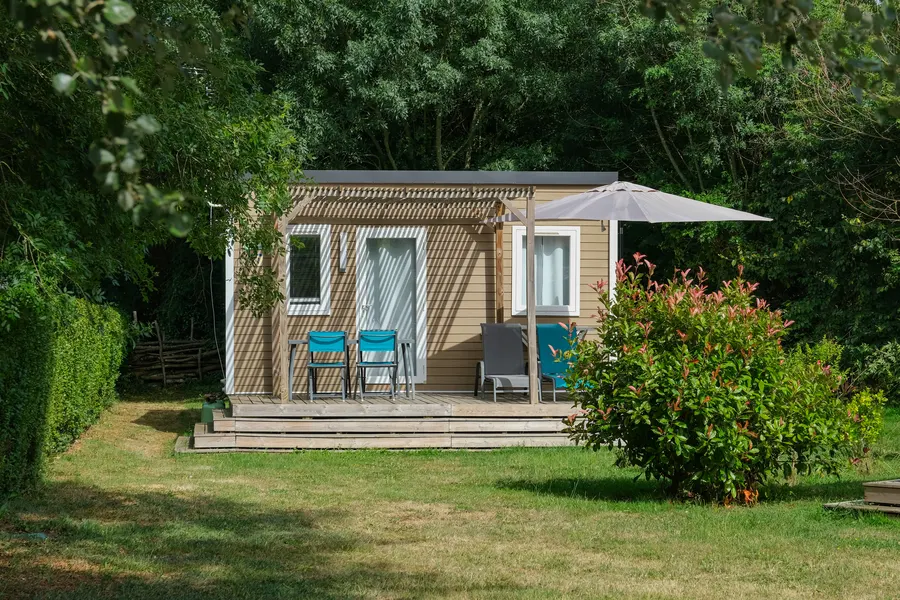 MOBIL-HOME STANDARD
Terrasse non couverte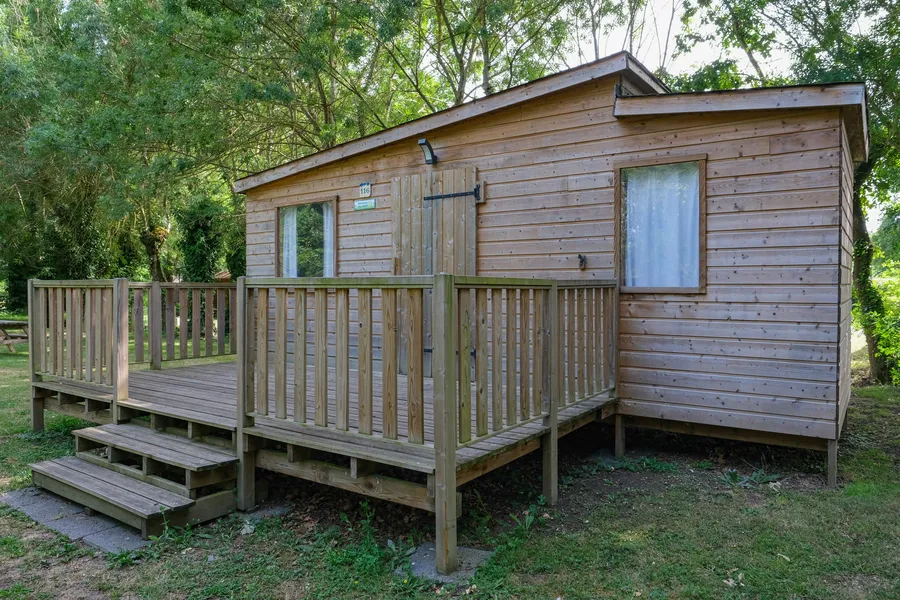 CABANE FAMILY STANDARD
Sans Sanitaires
MOBIL-HOME STANDARD
Avec Terrasse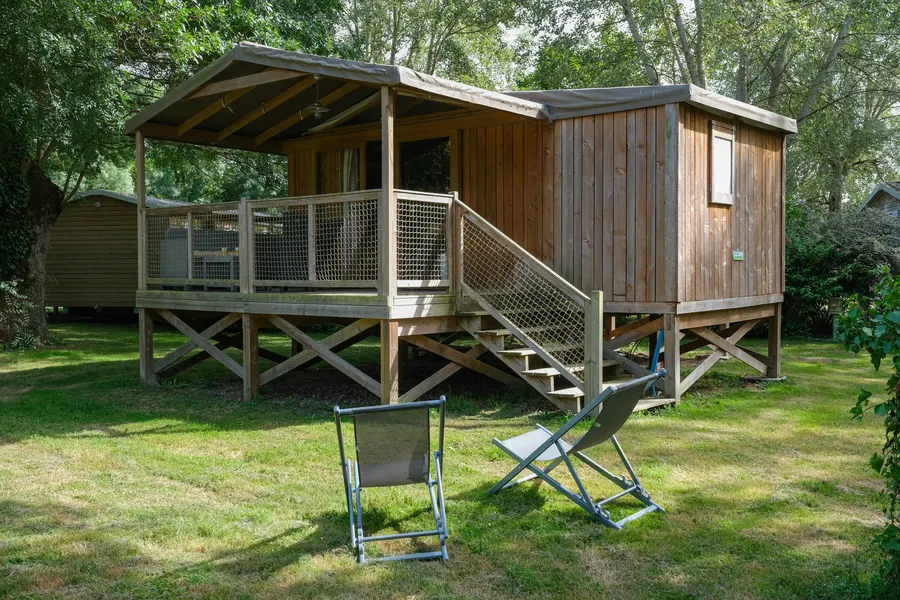 COSYFLOWER CONFORT
Avec Terrasse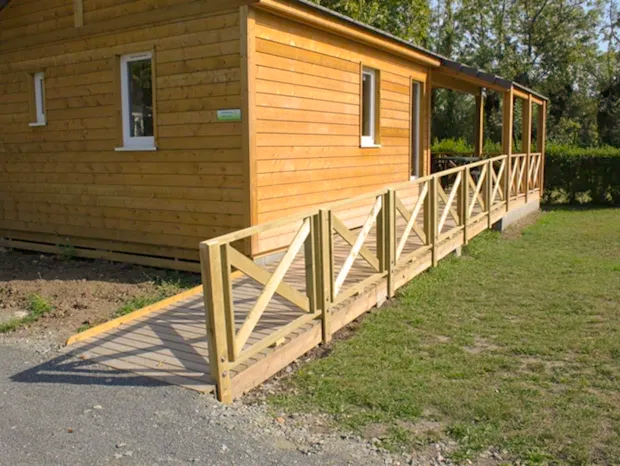 CHALET CONFORT PMR
Avec Terrasse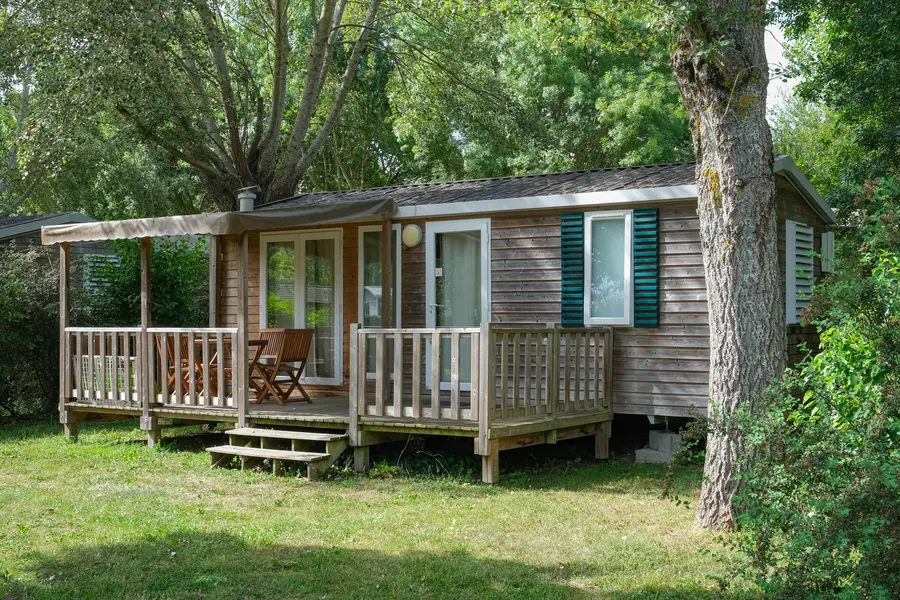 MOBIL-HOME PREMIUM
Arrivé le Dimanche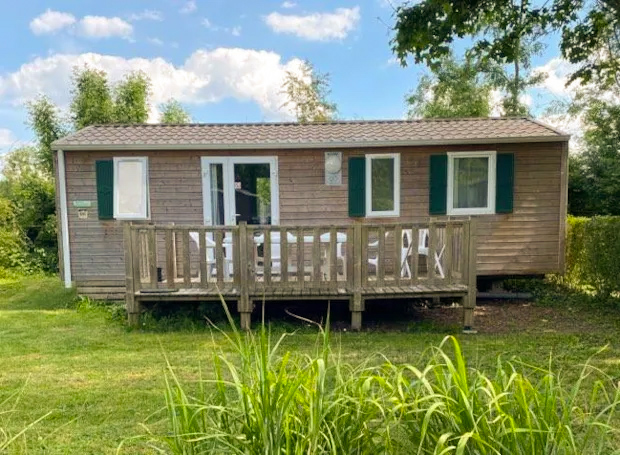 MOBIL-HOME STANDARD
Terrasse Non Couverte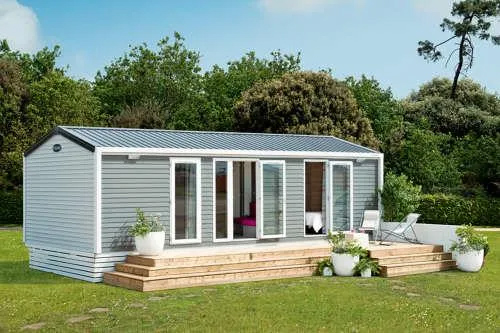 MOBIL-HOME PREMIUM
terrasse non couverte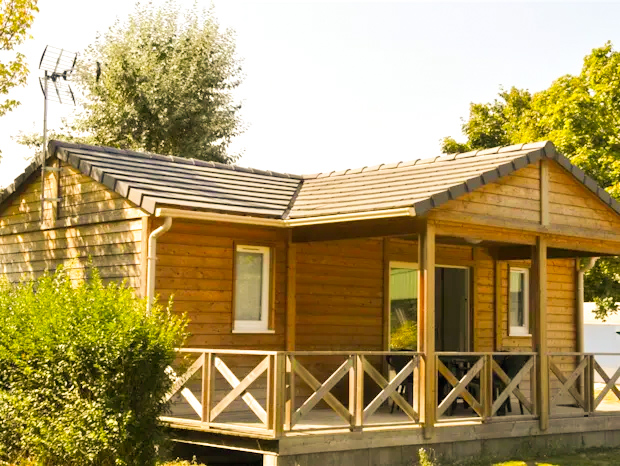 COMFORT CHALET
Terrasse Semi-Couverte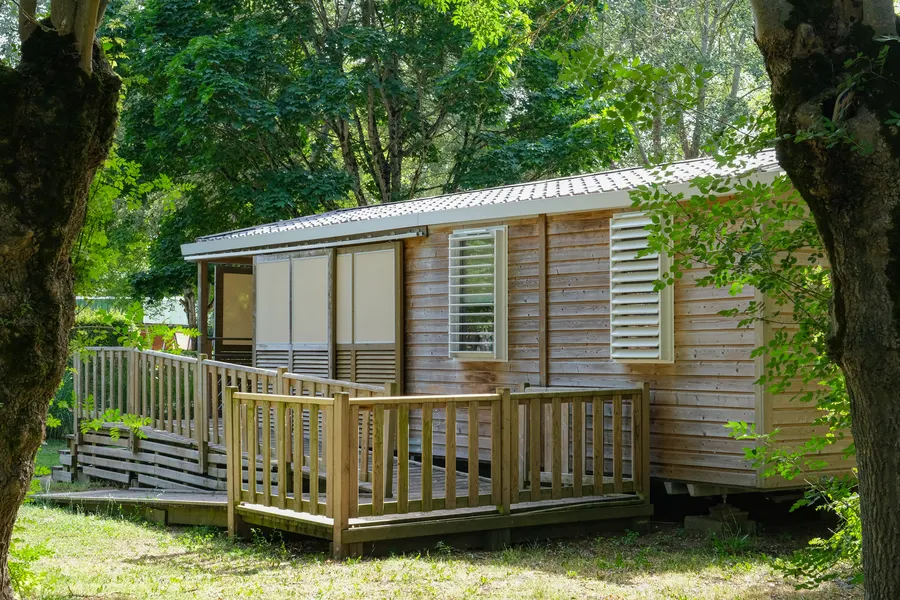 MOBIL-HOME PREMIUM
Terrasse Couverte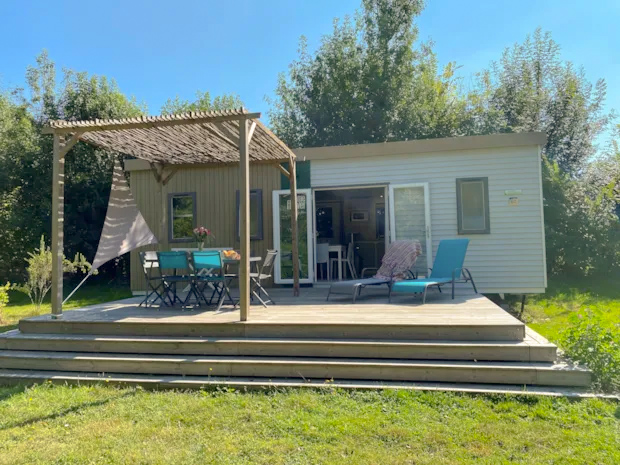 HOMEFLOWER PREMIUM
Terrasse Semi-Couverte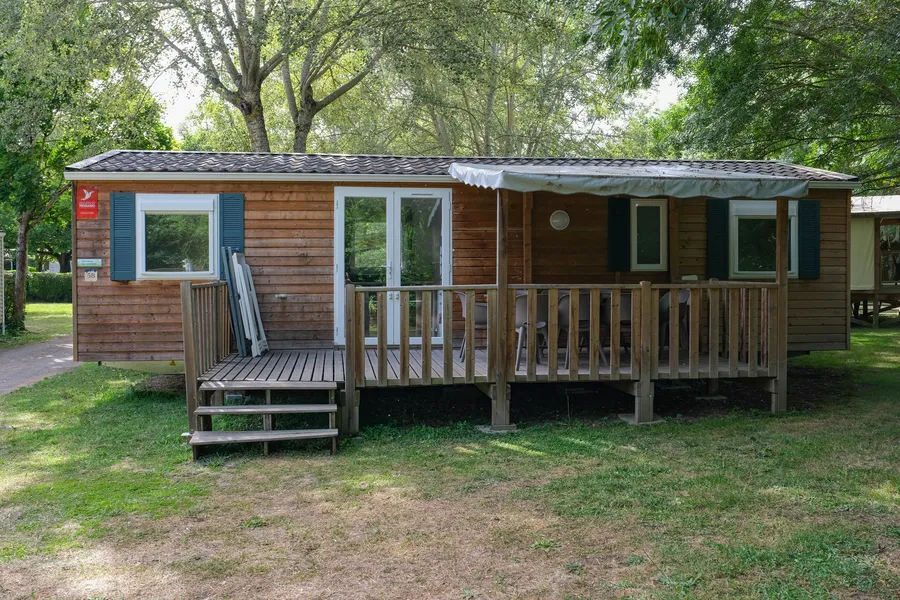 MOBIL-HOME PREMIUM
Terrasse Semi-Couverte
New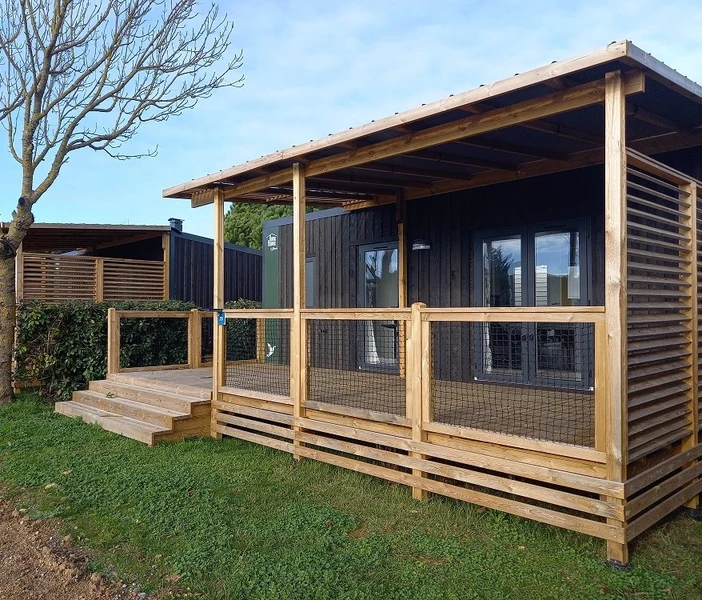 HOMEFLOWER PREMIUM
Terrasse Semi-Couverte
New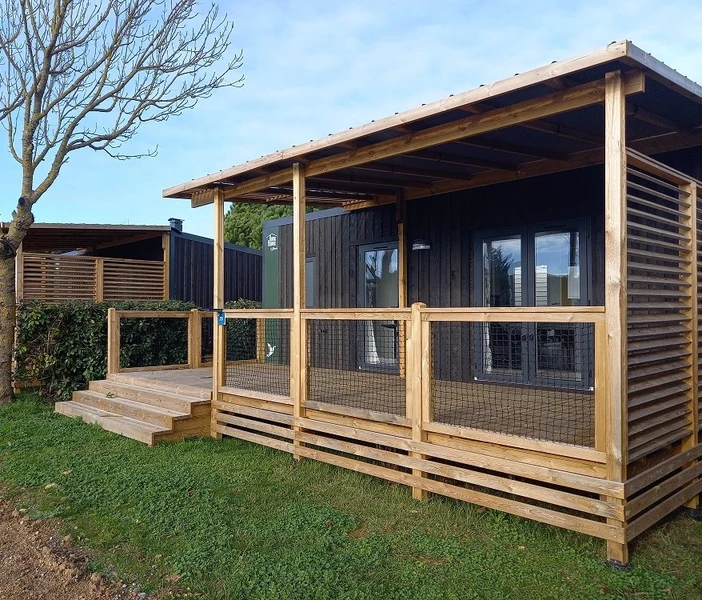 HOMEFLOWER PREMIUM
Terrasse Semi-Couverte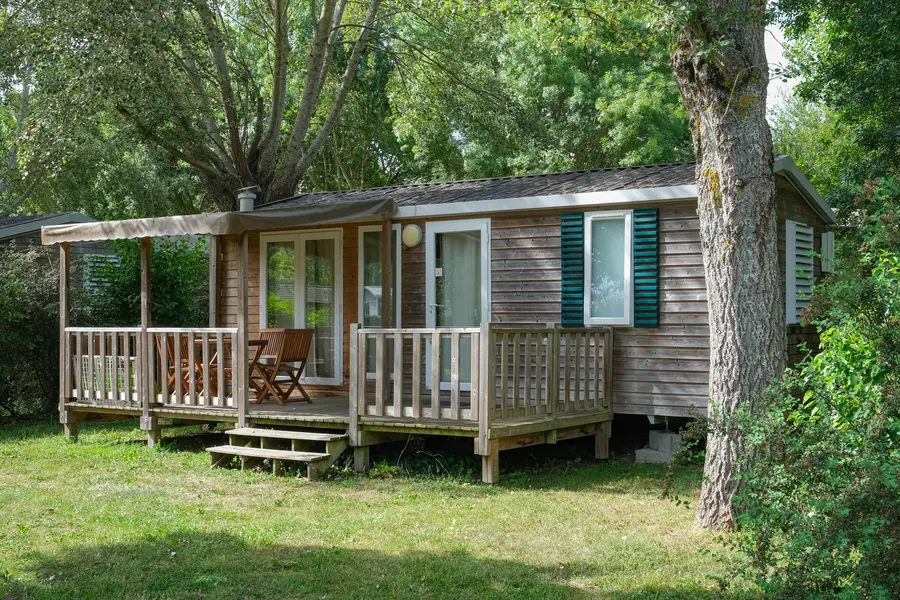 MOBIL-HOME PREMIUM
Arrivé le Samedi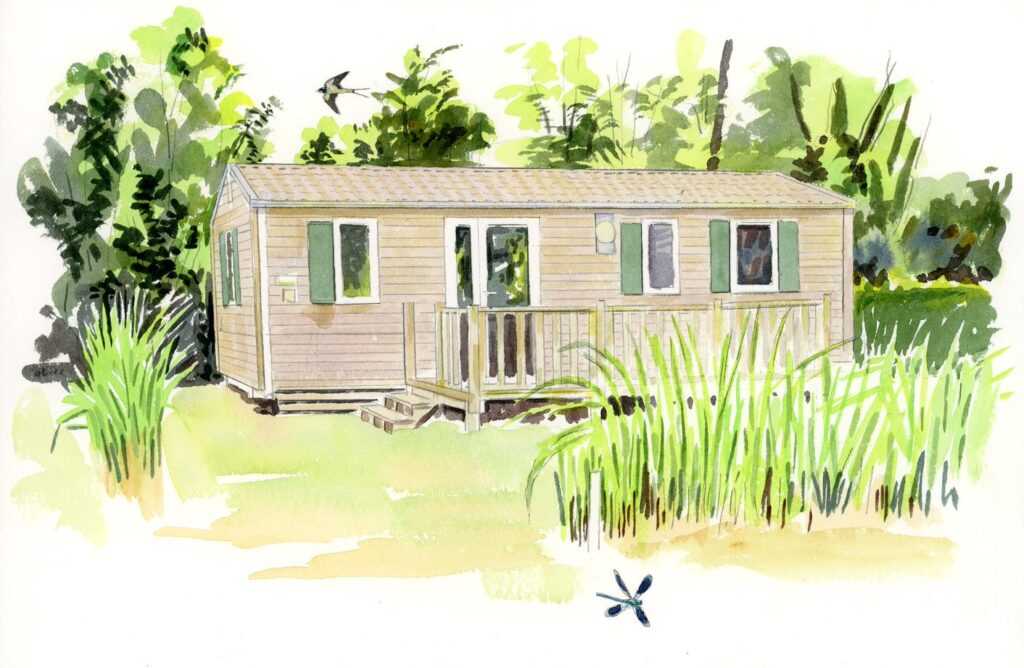 Comfortable accommodations on the banks of the Loire
The accommodations at your disposal combine space and comfort so that you live a dream vacation, up to your expectations at the best price in Angers.
From canvas bungalows to chalets and premium mobile homes, not to mention lodges, unusual accommodations and glamping accommodations, all are spacious enough to allow each tenant to enjoy a certain amount of privacy but also the pleasure of being together.
They are available in several ranges, to choose according to your means. You will have the choice between fully equipped 1, 2, 3 and 4 bedroom, economy, standard or luxury rentals depending on your needs. You will even find PMR adapted models among our offers.

Rent a mobile home with private garden in Brain-sur-l'Authion
One of the great advantages of renting a mobile home in our campsite is that you can enjoy the outdoor spaces. Yes, the mobile home rentals have private gardens and/or terraces where you can enjoy the fresh air and nature. They are real open-air living spaces, to the delight of campsite lovers and the most demanding vacationers.
In your spacious garden, equipped with furniture, you can improvise a barbecue with your family or neighbors. Or perhaps you would prefer to have family friendly meals on your private terrace. On the open, semi-covered or covered terrace, lunch, dinner or any meal takes on a festive air.
For campsites with real comfort, these mobile homes are ideal. You will stay and enjoy the true conviviality of an outdoor vacation.
And our customers, what do they think about
mobile homes?
Kevin J.
Good evening I spent a weekend in a mobile home super campsite, very nice and quiet, swimming pool very well heated and covered the mobile home very clean pleasant with a lot of vegetation that makes the campsite beautiful. The owners were super friendly and nice welcome I would come back in this campsite nice entrance of the campsite cordially good vacations to you owners
Jean D.
Very good reception very good service Mobil home clean and comfortable we spent an excellent stay ready to return thank you
Corinne D.
A pleasant extended weekend spent at the Port Caroline campsite. Very pleasant reception and listening to us. Very clean mobile home and campsite. Very well equipped for children. Many hikes from the campsite with the advice of the owners. Thanks to you
Discover the pitches, the services and the swimming pool of
our campsite