Vacations campsite Angers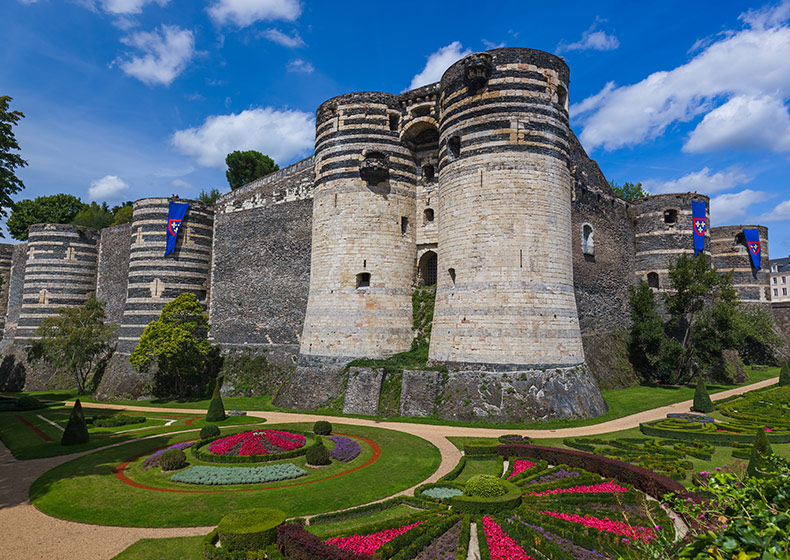 Visit the city of Angers
Listed as a Unesco World Heritage Site and labeled as a City of Art and History, Angers is a city that is a must-see during your campsite stay in Maine et Loire. It is the capital of the Anjou region and is an essential stop on the route of the castles of the Pays de la Loire. It combines heritage and picturesque places to charm history lovers.
Start your discovery by visiting the castle of Angers, a medieval architecture whose fame has spread beyond the borders. It impresses by its 17 bicolored towers in slate and tufa.
It is here that you will find the famous Apocalypse Hanging, a medieval tapestry of more than 100 m long, the jewel of the time. And since you are in the heart of the city, all you have to do is stroll through the cobblestone streets to discover the St-Maurice cathedral, the Chaplain's house, the Galeries Lafayette and the Grand Théâtre as well as the beautiful half-timbered houses with slate roofs.
Art lovers can visit the David d'Angers gallery and admire the works of this famous sculptor from Angers. On the other side of the Maine River, you can visit the Doutre district where you will find the Jean-Lurçat Museum and the Contemporary Tapestry, whose masterpiece is "Le Chant du Monde", an exceptional work, explosive with colors.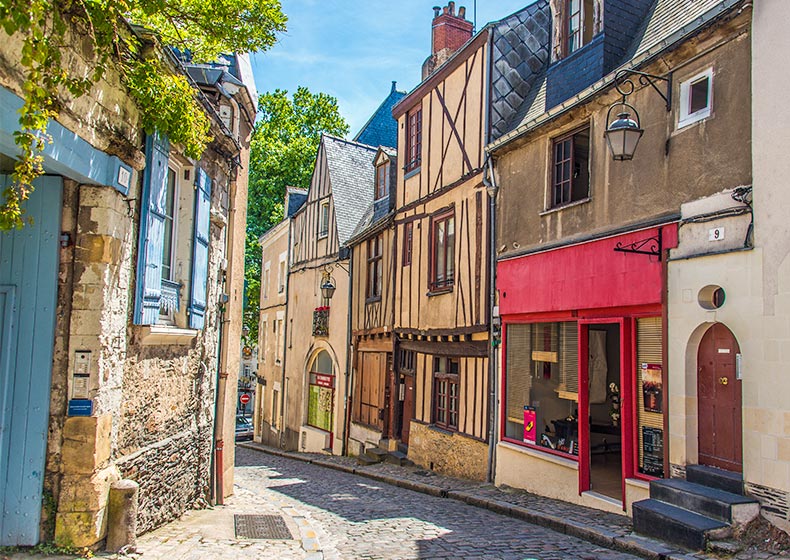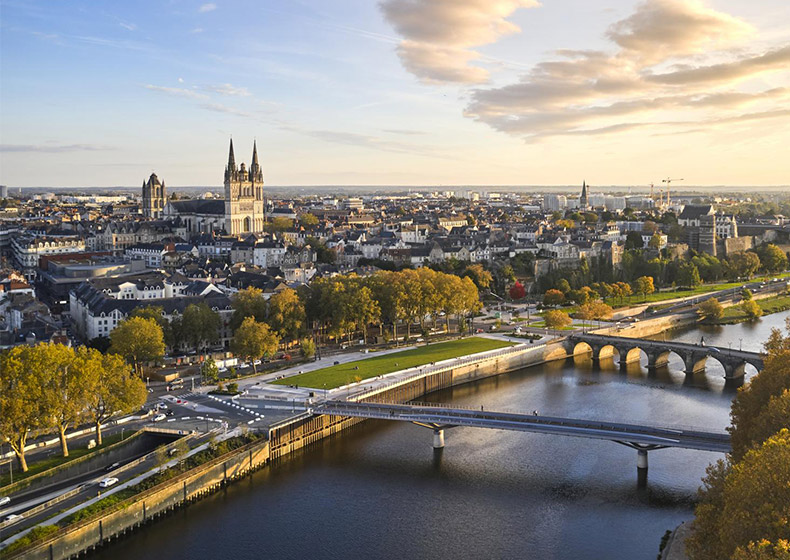 Tourist sites not to be missed
Around the Doutre, you will discover pretty streets with a village feel. The Place du Tertre, the Ronceray Abbey with its remarkable long nave and the small port of La Savatte are very pleasant places to walk around.
For a family day out in Angers, you might also like to visit the Musée des Beaux-Arts, housing a remarkable collection of 300 paintings and sculptures dating from the 11th to the 20th century; and the Musée Cointreau, a fun museum that children love.
The Slate Museum of Trélazé will allow you to learn more about the slate industry and to attend an original demonstration of slate splitting.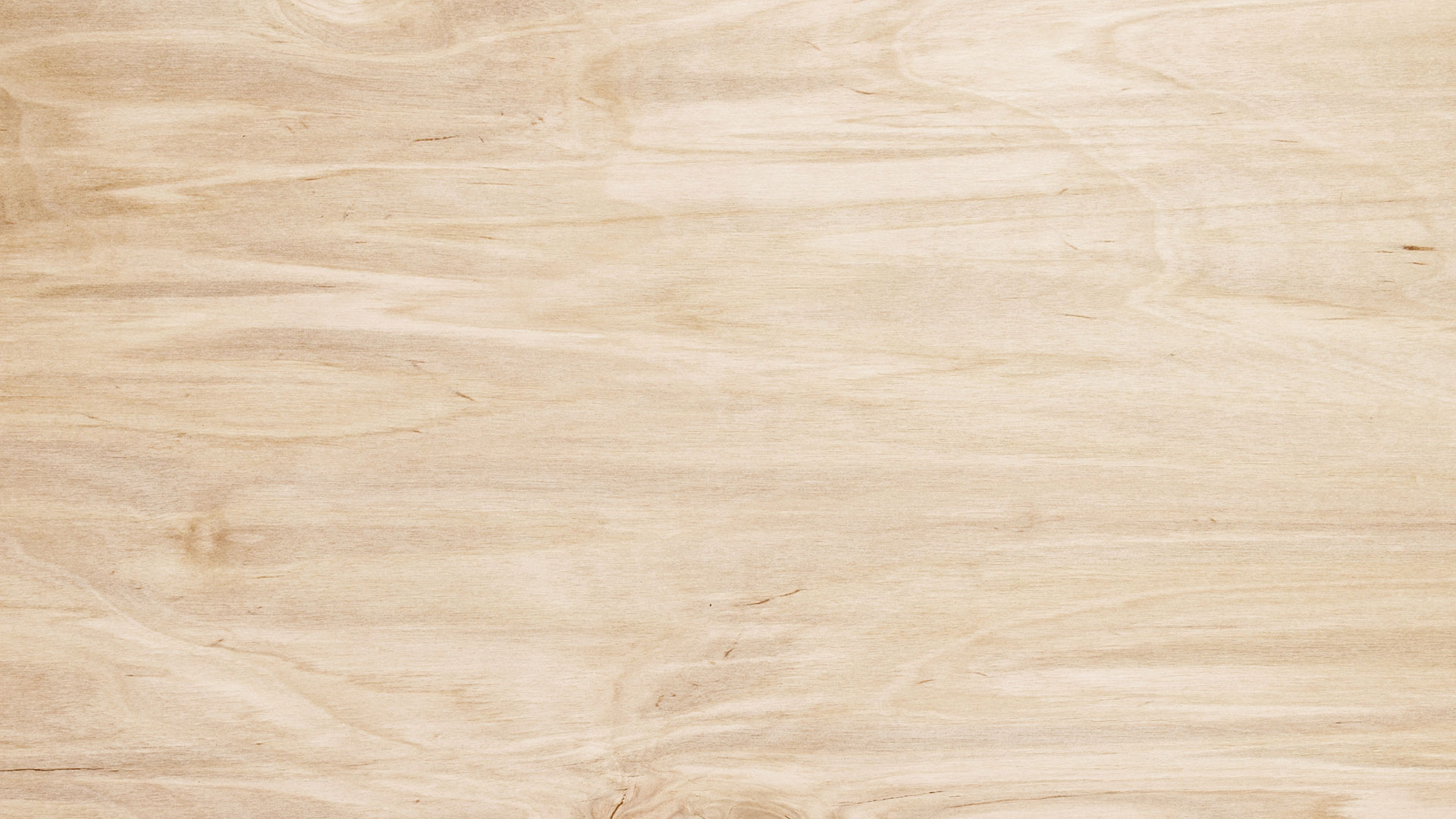 Don't forget to stop by the gourmet restaurants on site: Le Dix-Septième and Le Favre d'Anne, the Casa Corneille, or Au Goût du jour. The fish of the Loire are prepared better than elsewhere: pike-perch or pike, cooked with a butter or sorrel sauce and specialties such as cremet d'Anjou with strawberry or apple. The local delicacy, the Quernon is a must. This sweet is shaped like a small rectangle of caramelized nougatine with almonds and hazelnuts coated with blue chocolate.
The more sporty ones can follow the pedestrian or bicycle circuits to discover numerous sites, some of which are listed as UNESCO world heritage sites. River shuttles also offer cruises along the Loire.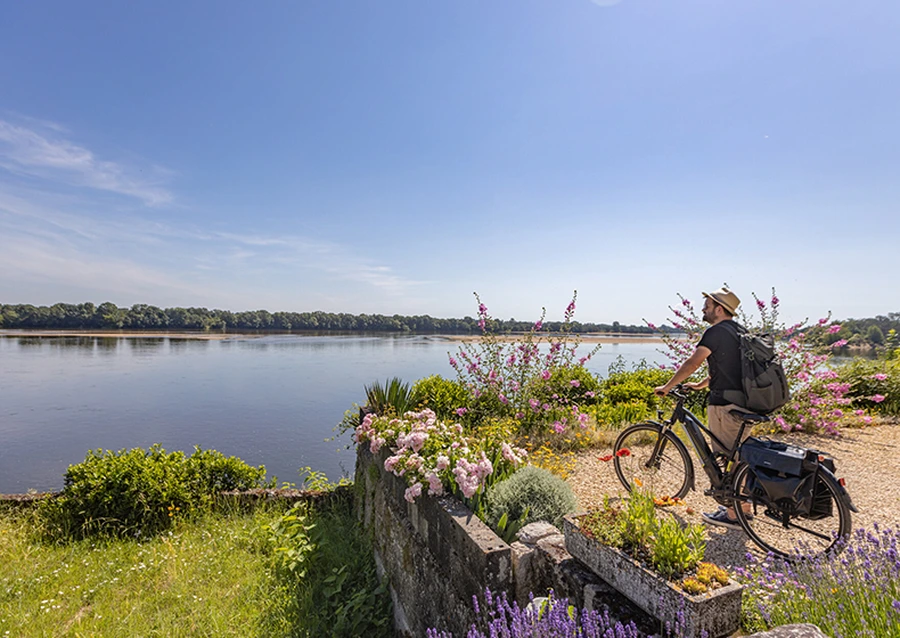 To discover the surroundings of
our campsite