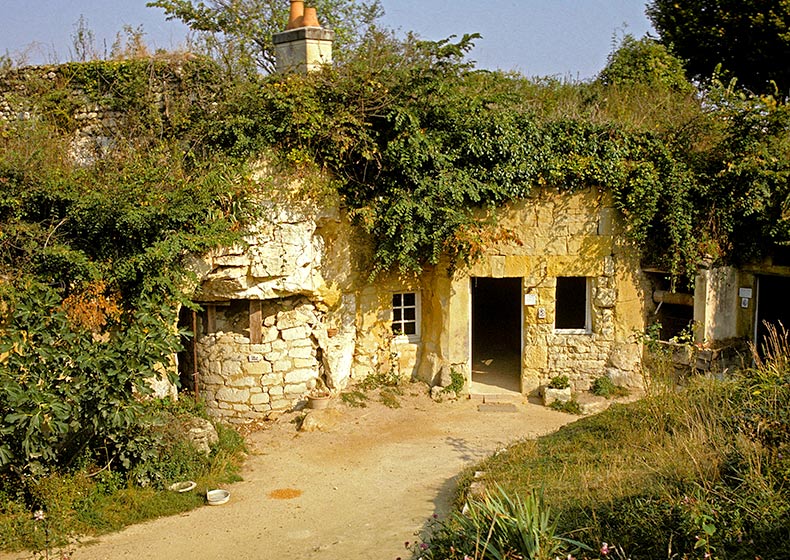 Troglodyte houses Maine-et-Loire
In Maine et Loire, living in a troglodytic house is a tradition that goes back to the Middle Ages.
It is a true art of living that has endured in Anjou for centuries and many generations. But how was this unique way of life born?
During the medieval period, the people of Saumur extracted tuffeau, the stone of light that has become the sign of the cultural identity of the Loire Valley, from the very bowels of the region's plains and hillsides in order to build its countless castles, abbeys, but also the houses of its towns and villages.
This activity left thousands of kilometers of underground voids that they also decided to exploit.
Its excavations allowed them to build houses and troglodytic cellars, isothermal, safe and cozy. It is in this way that the elegant residences, chiseled in the tufa, white and luminous stone were created.
These troglodytic habitats also allowed the inhabitants to protect themselves and defend themselves against attackers. At the end of the 18th century, almost half of the population lived in these underground houses, which were then abandoned from the 19th century onwards before arousing interest again in the 1980s.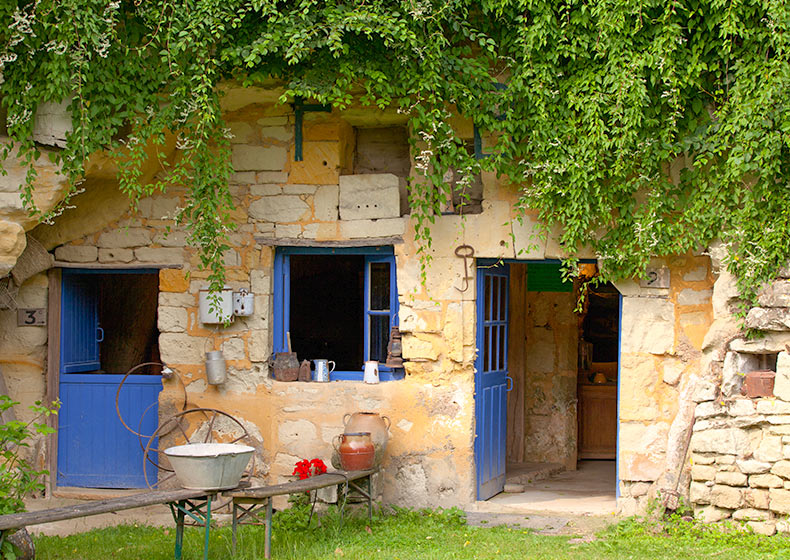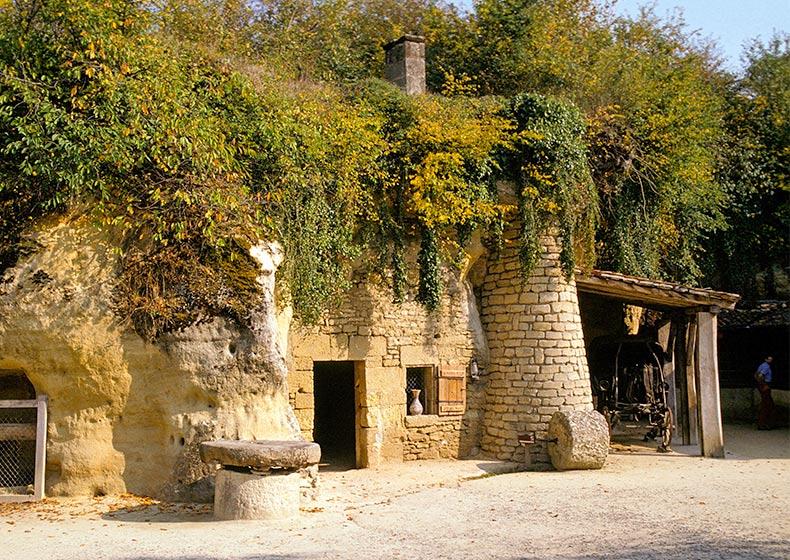 Sightseeing
Today, tourists can visit authentic troglodytic houses that have been rehabilitated or transformed into mushroom beds, artists' studios, zoos or wine cellars. They are mainly concentrated in the Saumur region.
Between Montsoreau and Saumur, less than an hour's drive from the Port Caroline campsite, you will find the troglodytic dwellings still occupied. Some have become comfortable troglogites, inviting holidaymakers to experience an unusual night.
The castle of Brézé, unusual castle and its magnificent troglodyte is a must. It is located 10 km from Saumur and about 45 minutes from the campsite.
The workshop of La Rose Bleue, in Doué-en-Anjou, 40 minutes south, will make you discover pottery and ceramic creations, in a troglodytic setting of the 18th century.
Turquant, the village of crafts in troglo houses a dozen workshops and stalls to discover in the heart of huge troglodytic spaces: stained glass, master luthier, upholsterer …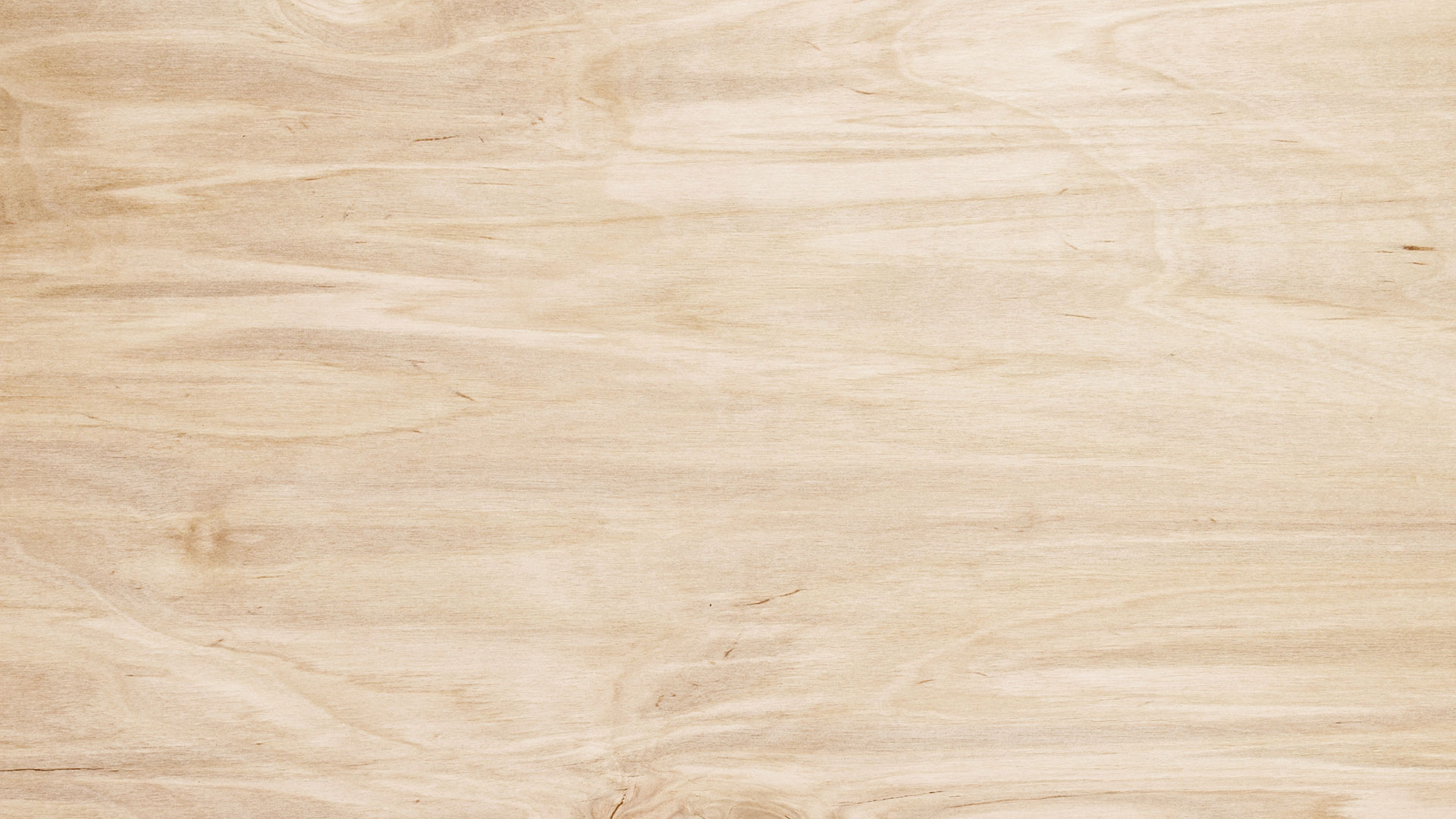 The "Cave aux sculptures" in Denezé-sous-Doué, a fresco of 300 characters carved in the walls of the cave is also unmissable.
40 minutes south from the campsite, visit the troglodytic village of Rochemenier.
In groups or with the family, you will plunge into an underground world, discovering atypical dwellings, a chapel and a museum called "Musée Troglo de Rochemenier", with sound and light animations in some rooms. You will find two old farms with underground dwellings and outbuildings, an underground chapel and modernized dwellings as well as furniture, tools for working the fields, vineyards and wine.
You can also visit the Doué Biopark, home to more than 1,000 animals; the caves-cathedrals of Les Perrières hosting a magical scenography: the Mystery of the Faluns and other sites such as the Cave aux sarcophages, the troglos of La Sablière, etc.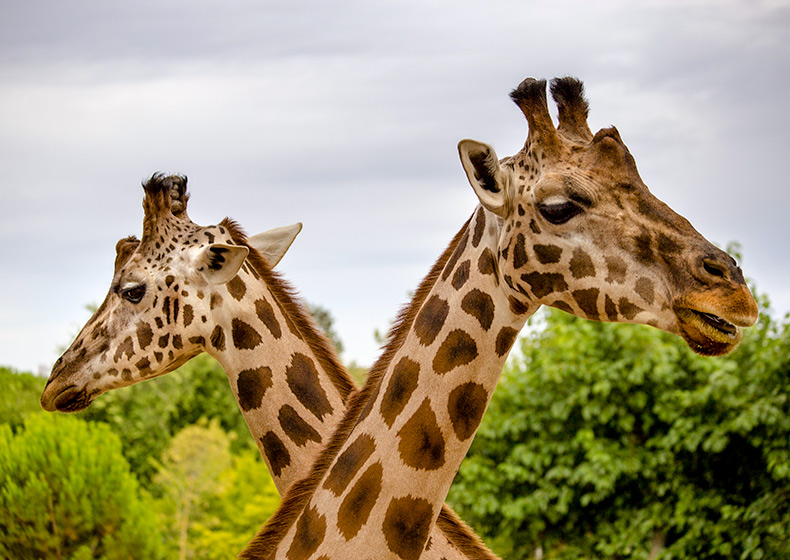 Discover the surroundings of
our campsite